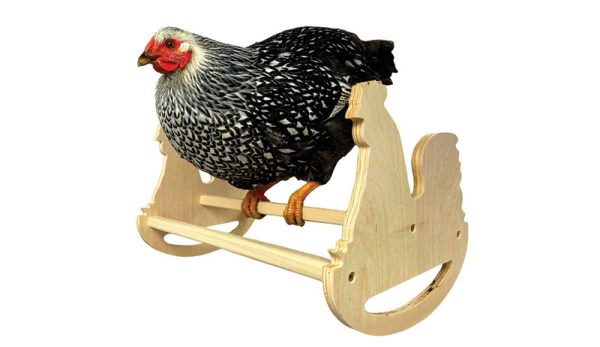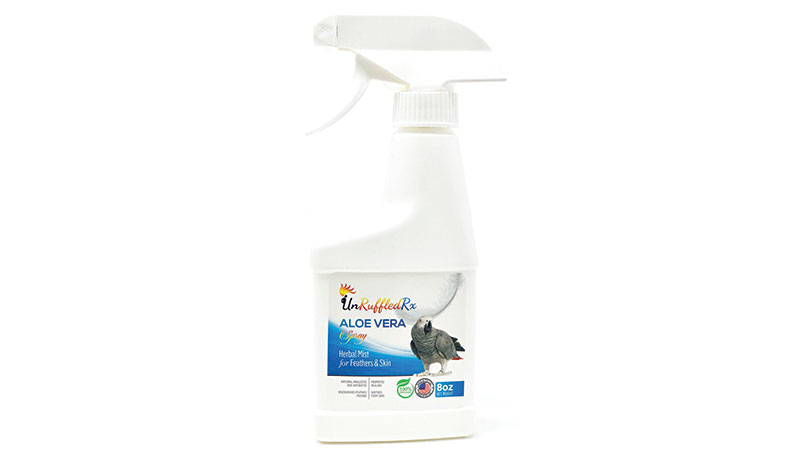 UNRUFFLEDRX Aloe Vera Spray for Birds
1. Made from cold-pressed aloe vera, this safe, vitamin-rich UNRUFFLEDRX Aloe Vera Spray for Birds makes feathers soft and moisturizes dry, itchy skin and feathers. It's also effective for relieving pain and inflammation from feather picking. $17.99

Chicken Bookmark
Let this chicken bookmark keep your place without damaging the pages of your book or fearing falling out. Handmade of copper wire, a saying of your choice can be hand-stamped on the wire. $9

Wooden Spoons
Add some cheer to your meal prep with these wooden spoons featuring a laser-cut hen or rooster, made from solid rubber wood and treated with food-safe beeswax. $4.99


Microbe-Lift/CCC&D Spray
Microbe-Lift/CCC&D spray uses stable, highly active microbial cultures to help remove ammonia ions from chicken manure, keeping the coop smelling fresh and birds healthy. This spray also accelerates litter breakdown and increases the nutrient value for compost. Prices vary by retailer.
---
Read more: coop Control your chicken coop odor in heat and humidity!
---
Rocking Roost
A rocking roost (pictured above) is endless entertainment for hens and owner alike. Handmade of American hardwoods, this roost is perfect for any size bird. $24.95

Scent of Spring Nesting Herbs
Prepare for your hens' oncoming eggs by sprinkling Scent of Spring Nesting Herbs in their nesting boxes. The blend includes sage, rose hips, calendula, oregano and chamomile to help hens relax. $19.99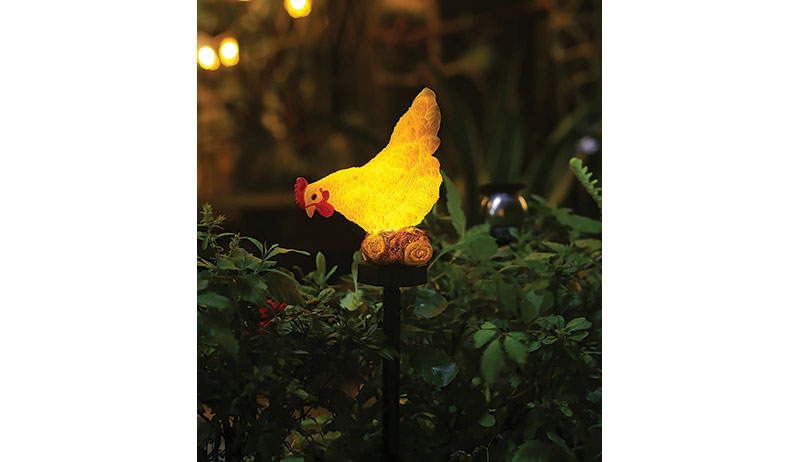 Chicken-Shaped Solar Light
Stay safe on dark walks to the coop with the resin chicken-shaped solar light that automatically turns on at dusk for six hours of illumination. $16.99

Hen

Up Scratch Grains

Support your flock's instinct to peck, forage and scratch with Hen Up Scratch Grains, a supplemental treat. Made with a blend of organic ancient grains such as oats, barley and wheat, Scratch Grains are free of pesticides, fertilizers and GMOs. Price varies by retailer.  
Measuring Cups
These six measuring cups nest together until you need them, can dry measure from 1/4 to 1 cup and are made of food-safe plastic. $13 
This article originally appeared in the March/April 2022 issue of Chickens magazine.