Our chicken coop was designed and built by Kingfisher Craftsman, a company my mother, Chris Wallace, and my stepfather, Jeff Carson, own in Bellingham, Washington.
When my sibling and I decided to get chickens, we asked them to help us with a coop. We knew they could put something together by the time the chicks were ready to go outside.
It Started as a Joke…
The theme started as a simple joke. Jeff had asked us what we were looking for, and we responded with "something Gothic." We figured we would receive something akin to a standard coop with the size requirements we needed.
But Jeff took us seriously. And because Covid-19 had my parents quarantining in their workshop, they decided to pull out all the stops on a spooky coop.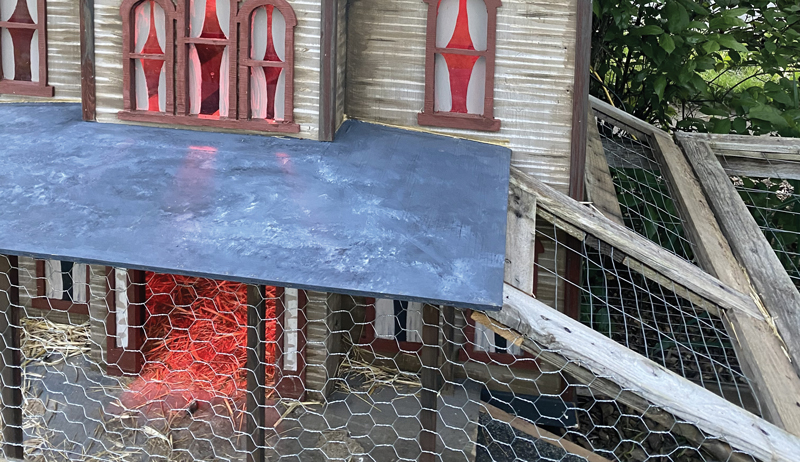 Altogether Ooky
After much planning—unbeknown to us—they began trying to replicate The Addams Family home in coop form.
They both have an extensive background in set design. My mother is a painter. Jeff is a master carpenter.
Several weeks after our request passed with no updates. Well, aside from the occasional "you are gonna love it."
Then we received a photo of the finished product. The spooky coop is complete with windows you can see through and a front porch for lounging.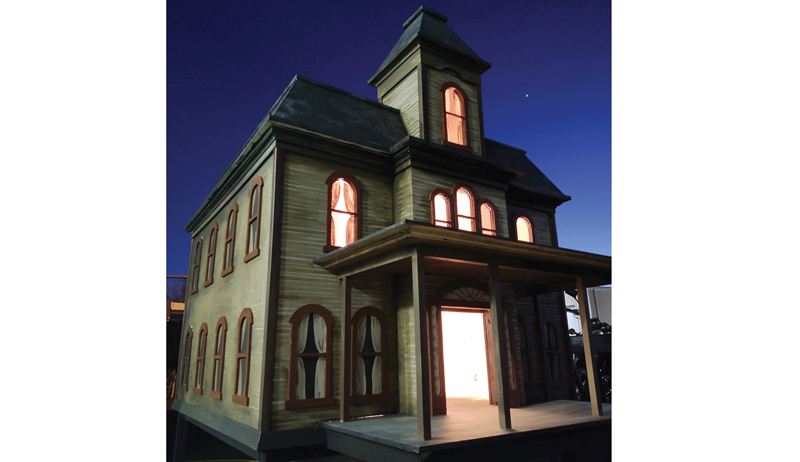 This coop is now the highlight of our block. Neighbors constantly stop by for photos. They ask questions and request to feed the flock.
Our animals (Jean Claude Bantam, Ramona, Beef, Lucille II, Dot and Elphaba) were ecstatic to move into the space and make the most of it daily. They have room to roam around and a swimming area for the ducks.
We are incredibly happy with how our spooky coop turned out, and we wanted to share it with the world! —Marla Grugett
This article originally appeared in the November/December 2020 issue of Chickens magazine.