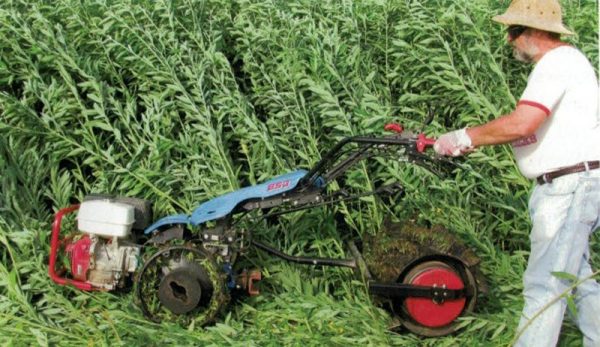 As you're most likely aware, one of the most popular tools in small-scale farming is the BCS walk-behind tractor. The BCS was popularized by farmers like JM Fortier about a decade ago, and it has since become a mainstay in market-gardening and homesteading communities.  
In the past 10 years, more and more implements to fit BCS tractors have found their way to market. According to Joel Dufour of Earth Tools (the largest dealer of walk-behind tractors and implements in the U.S.), in 2000 BCS America sold eight implements to fit their walk-behind tractors.
Today, Earth Tools offers over fifty compatible walk-behind tractor implements sourced from BCS America and third-party developers. Some are even designed in-house.  
With all of the implements now on the market, here's a quick guide to new and exciting products bound to help you out on your farm or homestead.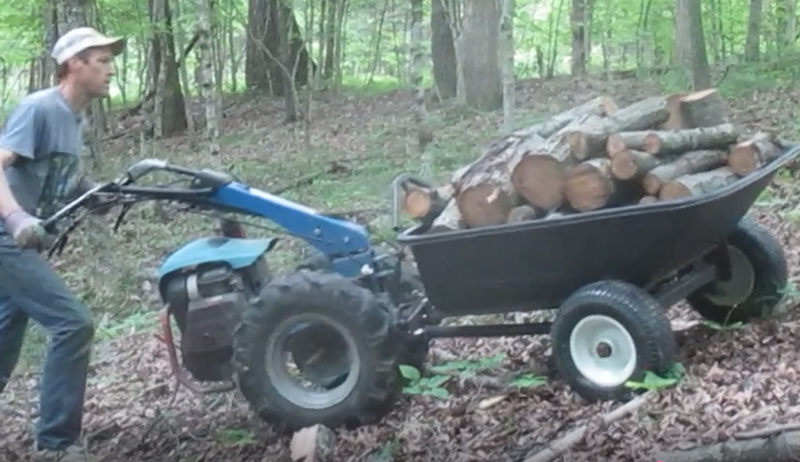 The Best-Sellers
So, for those who have newly acquired a BCS walk-behind tractor (or are thinking about doing so), which implements should you invest in?  Unsurprisingly, the answer depends on what you'll be using your tractor for.  As Joel reports, Earth Tools' top-selling implements are the:
Rotary plow: used for primary tillage, as well as assisting in the shaping of permanent raised beds
Rear-tine tiller: used for primary tillage and opening up new ground
Power harrow: horizontally stirs the soil rather than mixing it vertically like a rear-tine tiller
Flail mower: vertically spinning blades finely chop material
Sickle-bar mower: commonly used in small-holdings of hay or straw to cut organic material at its base

---
Read more: Here are some things to consider if you're thinking about getting a walk-behind tractor.
---
For the No-Tillers
Given the rising popularity of no-till practices, many of Earth Tools' best-selling walk-behind tractor implements work well in a low-till system. The rotary plow, power harrow and flail mower, for instance, are all especially well-suited to no-till vegetable production. 
There are also other implements on the market that serve valuable functions in a low-till system. The crimper-roller, for instance, terminates cover crops in place, thereby creating a mulch layer to plant into. 
Similarly, as top-dressing beds with compost becomes increasingly popular, a front-mount power barrow can make things much easier than doing all that spreading by hand. And who couldn't use a power-barrow generally around the farm or homestead?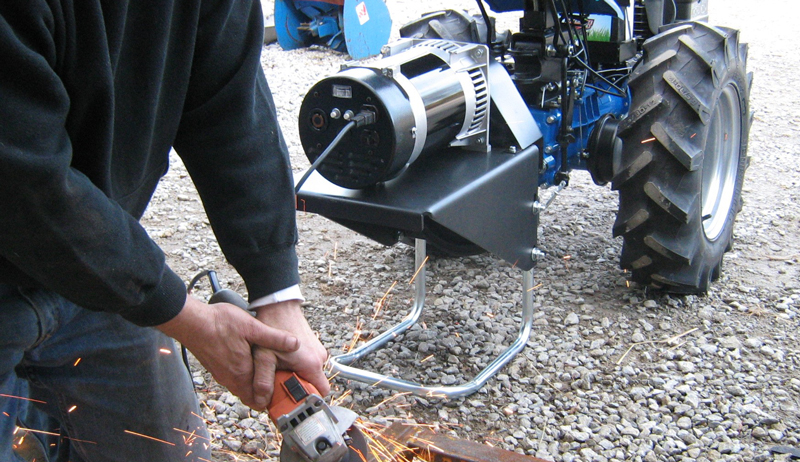 For the Homesteaders
There are plenty of new implements on the market for the homesteader as well. A BCS-mounted log-splitter, stump grinder and snow-blower all have the potential to make your chores that much easier.  
Earth Tools also produces a generator implement, allowing you to use your BCS as a portable generator to power projects all around your farm or homestead.
---
Read more: Itching to start farming? Leasing land can help you begin sooner.
---
The Basics
For the new or prospective BCS owner, the near-endless options for implements can be intimidating. Thankfully, the basics of the BCS haven't changed.

The tractor remains a powerful, versatile and reliable machine that will make your life around the farm or homestead easier.  
You just need to decide what you'll use the machine for most frequently. 
Don't be afraid to purchase implements over time, either. Maybe you only need a rotary plow and a flail mower to start. You can always purchase additional attachments in the future.  
Finally, once you've found a local seller to work with, ask them questions about which implements they'd recommend.
The beauty of the BCS is its versatility. A tiller can become a generator in a matter of moments. And with more and more implements now on the market, that versatility only is only set to expand.