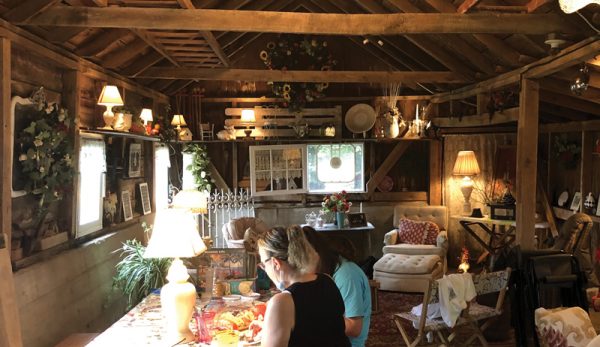 It's a rainy Sunday afternoon at the farm, and there is no better place to spend it than in the party barn, listening to the rain pound on the tin roof. Putting together puzzles, lounging in a comfy chair with a book, knitting and playing games are examples of some of the activities our family enjoys when we are relaxing in our party barn.
For the past decade, our family has celebrated birthdays, held family reunions and created memories in the old pig house that has been transformed into a party barn. Our mother and father would be shocked and amazed that we spend more time in the old pig barn than the house during lazy days of summer.
My sister and her husband, Larry and Sharon Adams, now own our family farm, a great 90-acre hobby farm. They have enjoyed a rich retirement restoring the farm and taking up a variety of hobbies, including beekeeping, gardening, canning vegetables and more!
We are all thankful to be able to continue living our childhood days on the farm, because they have lovingly restored the house, the barn and outbuildings that frame our childhood memories.
---
Read more: Considering a homestead barn? Keep these things in mind.
---
Fixer Upper
The first step of the renovation was to move out our parents' furniture. The pig house, which is in the backyard, was the natural place to store the treasures. It soon filled up with chairs, tables, beds, lamps and household items collected over our parents' lifetime.
Next, the farmhouse was stripped to the studs, then transformed into a modern version of its original self. Saving and refinishing all the old doors, the staircase and original woodwork throughout the house became a painstaking labor of love.
When the house was finished, it retained the original floor plan and charm of the Michigan farmhouse that our grandparents built.
---
Read more: Want more articles like this in your inbox? Subscribe to our newsletters!
---
Swine Design
My sister, an interior designer, loves projects. When the farmhouse project was finished, she soon sought another.
She started cleaning the pig barn one day and moved some furniture around. Then, she noticed the floor needed cleaning. After she scrubbed the floor, she decided to put down one of her oriental rugs.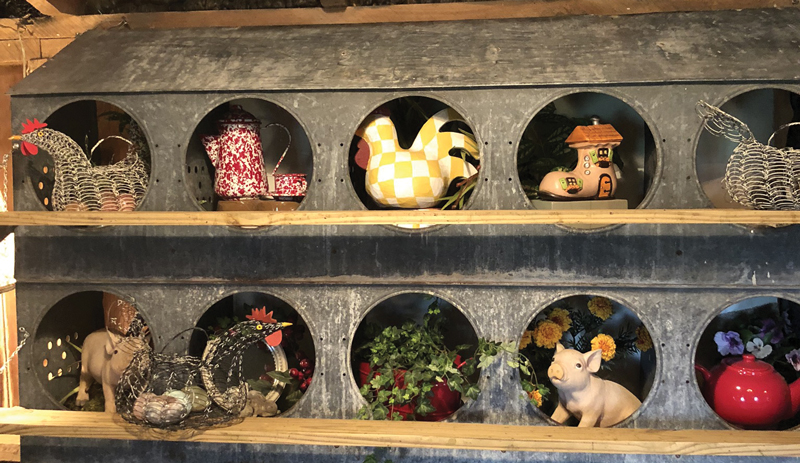 That looked nice, so she moved a couple chairs and a table into the area. She added a lamp or two and found some old teapots and flowers to add a homey touch.
The project grabbed her interest, and it went from there. She began washing windows, hanging up lace curtains, and decorating using stored treasures and her creative imagination. The result? Our party barn.
A Fine Family Space
Our family, friends and neighbors have all enjoyed many parties and get-togethers over the years. Now our grandchildren come to the farm every year to create their own memories.
Thanks to my sister and brother-in-law, our family owns a magical place that brings families together. Our parents would be happy to see all the joy when we come together in the party barn. The pigs never had so much fun!
This article originally appeared in the January/February 2021 issue of Hobby Farms magazine.