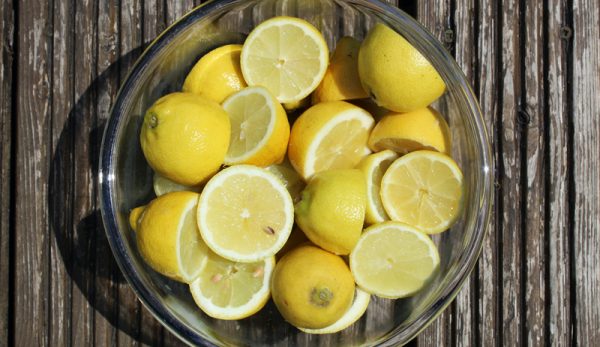 PHOTO: Myfanwy Owen/Unsplash
With lemon season coming to an end in March, it would be worth preserving a jar or two for convenience. There are several methods for preserving lemons, but this is my no-fail, go-to process of choice.
The preserved lemons can be used in a variety of ways. But I find myself most often tossing them into simmer sauces or adding them to water when I poach eggs and cook shrimp (or other seafood). They are also great in homemade vinaigrettes.
Yield: 1 quart jar
Ingredients
3-4 (or more depending on size) fresh organic lemons
3-4 tbsp. kosher salt
---
Read more: At Heritage Acres Homestead, preservation is a seasonal affair.
---
Directions
Scrub lemons clean. Unless you are certain that the lemons you are using are free of food-grade wax, it is worth taking the next step to remove any wax that may be present on the fruit.
To do so, put the lemons in a colander in the sink and carefully pour boiling water over them.
Trim off the ends of the lemons and cut them into quarters lengthwise. Discard seeds as they fall out, but no need to remove all. Generously sprinkle salt in the bottom of a clean quart jar and pack in one layer of sliced lemons. Repeat the salting and layering method until the jar is full.
Push down on, and gently smash the lemons as you fill the jar so that some of the lemon juice releases and there is no space between the lemon slices. Leave 1/2 an inch of headspace between the final layer of lemons and the rim of the jar. Sprinkle one final layer of salt over the last layer of lemons.
Through this process, enough lemon juice should be present to cover the lemon wedges. If not, juice another lemon and pour the juice over the jarred lemon slices until they are completely submerged.
If you have a small fermentation jar weight, add it to the jar to keep the lemons completely submerged under the brine. Wipe the jar rim clean with a dampened paper towel or clean lint-free towel, and add the canning jar lid and tighten on ring. Store the preserved lemons at room temperature, ideally between 60-75 degrees F (15-23 degrees C) and keep out of direct sunlight.
The lemons will keep preserved as long as they are kept under the lemon juice-salt brine.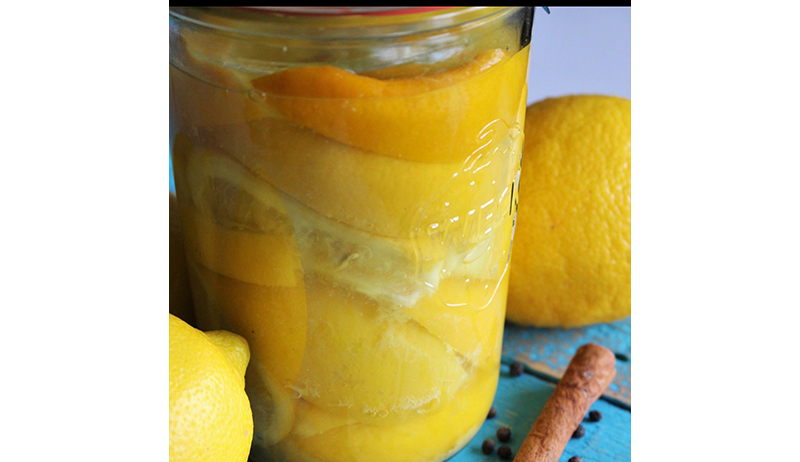 How to Enjoy Your Preserved Lemons
To use, remove the preserved lemon slices from the jar, remove seeds and you can either rinse them off before use, or if you're looking to add saltiness to your dish, use them as-is.
For example, if I am poaching shrimp, I leave the salt on because I enjoy the salted water. But generally I rinse the salt off the lemon wedges before use.
I use the whole quartered wedge when cooking in water. Though when simmering in sauce, I rinse the lemon, remove the peel and only use the pulp to cook with. The rinsed and chopped peel is great for incorporating into salads.
---
Read more: Lemon curious? Grow some yuzu lemons!
---
To Flavor Your Preserved Lemons
Consider adding one or multiple of these ingredients to create new flavor combinations for your preserved lemons: one cinnamon stick, 2 bay leaves, 1 tsp. dried cloves, allspice berries, dried oregano, chili peppers, cardamom or whole black peppercorns.
This recipe has been adapted from WECK Home Preserving (2020) with permission from Skyhorse Publishing, Inc.