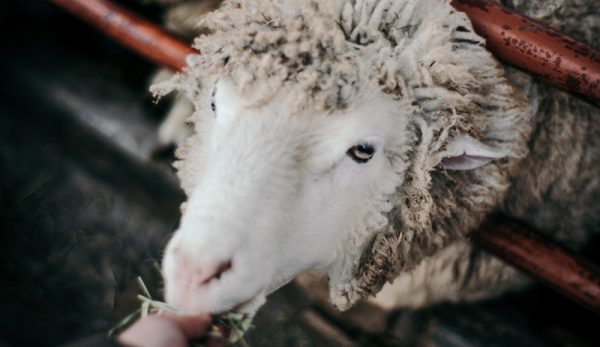 PHOTO: Insung Yoon/Unsplash
It's inevitable. When you have a flock of sheep, there will be illness and there will be injuries.
So, knowing that, I have found it's best to be prepared with some basic materials that may help you treat your sheep or at least keep them stable until a vet can take care of anything more serious.
I recently watched a wonderful webinar hosted by Purdue University that dealt with first aid for sheep and goats. I have gathered some of the items over the past couple of years as I have learned–often the hard way–about various sheep illnesses and injuries.
But I appreciated listening to Illinois veterinarian Dr. Kirk Hubbard tell the audience what he thought were the most important items to have on hand to keep your sheep healthy–or to get them back to health.
---
Read more: Got goats? Here are 7 medicines to keep in the first-aid kit.
---
Sheep First-Aid Checklist
Below are some of the things you should absolutely have around to deal with both emergencies and the regular maintenance you need to do to keep your sheep in good shape
Rectal Thermometer
Of everything you might have in your sheep first-aid kit, this is probably the most important. You need to know whether your sheep has a fever, and I can guarantee you a vet will ask you what the animal's temperature is if you have to call in.
The Merck Veterinary Manual says a normal temperature for sheep is 100.9 to 103.8.  But a temperature on the higher end of this is something you will want to be careful about.
Baking Soda
You use baking soda for bloat. But Dr. Hubbard recommended offering baking soda free choice all the time to help with animals' digestion.
Dressings
I keep non-adherent gauze dressing and a roll of bandaging tape to dress potential wounds.
Honey
Dr. Hubbard recommended using honey as protective covering after the wound has been treated. The honey helps with healing.
Betadine
Use this for cleaning wounds, as well as navels on new lambs.
Clean Towels
For just about everything, clean towels are great to have on hand.
Triple antibiotic ointment
A tube of this can also help for use after treating a minor wound or scrape.
Epsom Salts
Use epsom salts for foot rot and abscesses.
Bandage scissors and hoof trimmers
It pays to get a really good set of hoof trimmers. When you need them, you need them to work well.
We trim our sheep's hooves when they need it. But if one has a sore foot and you need to trim, the sheep most likely will not be really happy to hold still for long!
Dewormer
There is more than one type of dewormer out there, and I encourage you to talk to your vet or an experienced sheep producer to find out what works best in your part of the country.
But whatever type you use, make sure you are doing it on a regular basis. Also, know the signs if your sheep has a parasitic overload.
Syringes and needles
Keep these on hand in case you need to give an antibiotic or oral medication.
A Few More Things
A few other things that I keep around are Hoof 'n Heel® for hoof rot and Blu-Kote spray dressing (though be careful about spraying this on yourself, as it will stain your skin and clothing).
A number of really good university extension websites provide lots of great information on how to deal with animal illness or injury.  One that I like is the Purdue University Extension's Common Diseases and Health Problems in Sheep and Goats.
If you want to have something more visual to look at and possibly print out, the University of Georgia has a really nice first-aid checklist for sheep and goats.
Putting a sheep first-aid kit together for yourself? I also recommend including a working flashlight and the name and phone number of your vet. Because, as we all know, emergencies rarely happen in the middle of a sunny day!!
Next time I will continue talking about sheep health and discuss some of the ways you can keep your sheep healthy so–if you are lucky–you won't have much need of that vitally important first-aid kit!