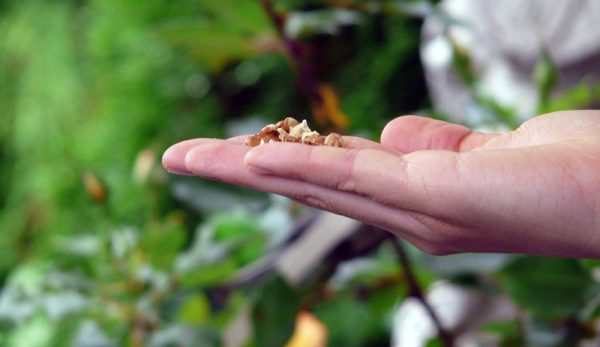 PHOTO: Hans Braxmeier/Pixabay
Although it may seem early to begin planning your 2021 vegetable garden, now's the perfect time. Winter is, after all, meant for resting and preparing for the next growing season.
Last year saw an increased demand for vegetable garden seeds as a result of the pandemic. So for 2121, it's worth it to get your order in early.
Here's how to select vegetables and varieties for your garden.
Select Your Crops
The first step in creating your seed order is to select the crops you plan on growing. Begin by writing a list of the crops you grew last year that you can add to or subtract from. 
When in doubt about whether or not a specific crop will grow in your climate, check which USDA Hardiness Zone you live in. It's important to make sure that you have enough "growing days" in your hardiness zone to allow the crop to reach maturity.
---
Read more: Check out these tips for planning this year's kitchen garden.
---
Take Notes
Once you have a list of all the crops you plan on growing, spend some time reflecting on the varieties you grew last year. Think about everything ranging from how the particular varieties tasted to how your plants grew and produced.
Also pay attention to the disease resistance and seasonality of the varieties you grew last year.
Maybe blights keep choosing your tomatoes over other varieties in the community garden. Or maybe the lettuce varieties that you grew bolted all summer long. Take notes to help keep track of your thoughts. 
Shop Around
Although you can usually find vegetable seeds at the local hardware store, broadening your horizons can help you find higher-quality seeds that are better suited to your garden. Many seed companies have extensive online libraries with detailed descriptions of all the varieties they offer.
Companies like Johnny's Selected Seeds and High Mowing Organic Seeds have been selling to small, organic vegetable farmers and gardeners for decades and are among the industry-favorites. If you can, spend some time looking for regional seed companies in your area as well. 
Seeds grown regionally will be better adapted to your growing conditions and will therefore have a better chance of thriving in your garden.   
---
Read more: Why not save some seeds from this year's garden? Here are 6 plants with seeds that save easily.
---
Select Varieties
Now that you've identified several seed companies to check out, begin to search for specific varieties that match your needs. If, for instance, verticillium wilt typically plagues your tomatoes, look for a variety bred to have resistance. 
If there are multiple resistant varieties, pick the one that is best suited to your garden based on other criteria as well.
As you're browsing through seed libraries, make sure to keep an open mind as well. You'll almost certainly come across intriguing or unusual varieties that you'll want to plant out just for fun.
And most importantly, don't forget to enjoy the process. Half the fun of farming is planning for next season and anticipating all the things that may (or may not) go that much better.