Subscribe

and access your

favorite magazines
*If you are not happy with your subscription, we would gladly refund the amount for unfulfilled issues. That's a promise!
Chickens Magazine

North America's Best-Selling Poultry Pub

Real Farming Advice

For Small Farms with Big Dreams

Hobby Farms

Rural Living for Pleasure & Profit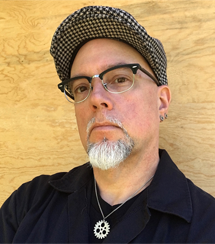 Meet Our Editor - Keith Bowers
Senior Digital Editor for Hobby Farms and Chickens magazines
A career journalist who has covered business, law, politics, the arts and pets in addition to farming. Bowers, who spent childhood summers on a family farm in Tennessee, is also an oil painter, junk sculptor and occasional stage performer who loves motorcycling and bicycling.
Hobby Farms magazine has relevant and a lot of useful articles for small or medium farm life. Me and my family raise honeybees, chickens and turkeys on our farms so we are always on the look out for some useful information to grow our crops and look after our flock.

James Sebastian

This magazine helps me keep my small farm in shape with DIY tips for maximizing my farms profits. If you are a rural enthusiast or wish to walk on the lines, then go ahead and buy a yearly subscription to keep you updated about the latest tips & tricks, new machinery and a lot more that can help you live a sustainable lifestyle.

Joseph Matthew

I received my first issue recently and I must way I can't wait for the next issue to arrive and enrich me with more of hobby farming tips. I maintain and grow crops on my farm year-round and this magazine will prove to be of great help. Also, getting access to recipes from the season's harvest is a major plus for me. Purchase a hobby farms magazine subscription and maintain your hobby farm.

David

This is a beautiful magazine that houses a lot of information for the amateur farmers. The articles in the hobby farms magazine are presented in easy to understand language. Also, the images used with the articles hold your interest and make you read the article. I can say that everyone can find something for themselves in this magazine. I look forward to each issue and love all that I have received till now.

Jerin

I had purchased a similar magazine subscription in the past which I didn't continue when my subscription ended. But I plan to keep this one for a while as I enjoy reading all the articles. I also implement the tips and tricks on my very very small farm once I am done reading the same. I hope to have a real hobby farm someday.

Mike Sandberg
Frequently Asked Questions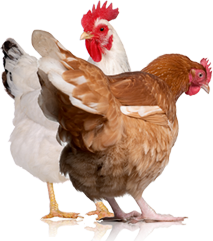 Subscribe for the latest news, Hobby Farms digital edition,magazine, etc
2019 Chickens Magazine Reader Survey
Help us create a better magazine for you.


Every completed survey will receive access to two free digital issues of Chickens magazine.
X